Mathematics, Science and Informatics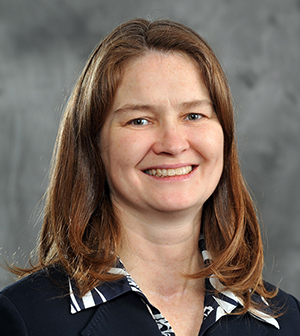 Wearable devices, mobile applications, artificial intelligence, big data, virtual reality, and other advances in computer science and technology are changing how we work and what we can do for our communities and in our own lives. Technology is advancing in health care, manufacturing, communication, energy, transportation, finance, infrastructure, environment, government, and other areas of society. Emerging technology is allowing us to create new ventures in areas like entertainment, food, and clothes, and new ways of being human with each other. Do you want to take part in those changes? Do you want to direct where those changes will take us?
A degree in technology will help you develop knowledge and skills that you can use to lead change, advance your career, transition to new roles, and make a difference in your community.
At Mercer, you can choose to major in:
Software Application Development and Human-Computer Interaction, B.S.
According to the Bureau of Labor Statistics, employment for software application developers is projected to increase nationally by over 30% by 2026, adding over 250,000 jobs to the market. Graduates can go on to work as professionals in positions such as mobile app developer, quality assurance engineer, computer systems analyst, UX/UI designer, system architect, or technical consultant.
Information Technology and Informatics, B.S.
Information technology careers are projected to grow 13% by 2026 as IT specialists are employed as computer and information systems analysts, data and quality assurance specialists, as well as system architects, and technical consultants.  Graduates are employable in a wide variety of sectors such as service, sales, government, leisure, logistics, warehouse and transportation.
Health Informatics, B.S., M.S., or Graduate-Level Certificate
The rapidly expanding healthcare field needs technically knowledgeable professionals to support development of electronic medical and health records, big healthcare datasets, and the need to develop user-friendly interfaces for physicians, allied health professionals, and hospital administrators to effectively use the large and varied data that are being generated by modern healthcare processes. Health technology jobs continue to increase in Georgia.
With a technology major, enroll in core courses like Python programming, database, and systems analysis, and choose specialty courses in Agile methodology, mobile app development, computer IT in healthcare, data analytics, IT innovation, computer information systems management, or network defense. Graduates can go on to work as professionals in positions such as mobile app developer, quality assurance engineer, computer systems analyst, UX/UI designer, system architect, or technical consultant.
Accessible classes
We make technology education accessible through completely online courses where you have an option to meet other students and your instructors in real-time video conferencing. If you like to learn on campus, we offer evening, weekend, and lunch time courses on Mercer's Atlanta campus, conveniently located off of I85 and I285. All courses are delivered in eight-week sessions, and you can choose to take a combination of online and on-campus courses to complete your program.
Computer resources for students
Throughout your program, you will develop professional skills through hands-on learning in computer labs, virtual computing environments, optional internships, and real-world projects. You can participate in project-based courses, service-learning activities, and community-based research led by department faculty members.
Departmental resources available to students in the program include 24/7 access to a virtual server that houses all applications required for coursework. You can maintain a portfolio of your work on the virtual server to share with future employers, graduate programs, or others who may be interested in your work. Other resources available to students for coursework, projects, and research includes virtual/augmented reality (VR/AR) equipment, an eye-tracking system, 3D- and high-resolution photography equipment, drones, and mobile devices. The Department employs a dedicated systems manager who is available to support students using the virtual server, equipment, applications, and other technology required for coursework.
Highly-qualified faculty
Your instructors are full-time faculty with graduate degrees in software development, computer science and information systems, health informatics, probability and statistics, and business administration. Science and math courses are taught by faculty with degrees in geology, biochemistry and molecular genetics, mathematics, and statistics. An excellent corps of adjunct faculty bring current industry experience from areas such as software development, human-computer design, project management, bioinformatics, cyber security, and computer graphics.
Supportive community
When you become a student in one of our majors or enroll in a course within the department, you will be joining a collegial and active interdisciplinary group with over 50 students, 82,000 Mercer alumni, three staff, and 12 faculty members who are dedicated teachers and researchers.
Network and develop professional leadership skills by taking advantage of field excursions to professional events organized by our student Informatics Club and UX Design Club. Join the computer science student honor society UPE supported by the international professional organizations Association for Computing Machinery (ACM) and Institute of Electrical and Electronics Engineers (IEEE). Attend Informatics Day and meet professionals from a variety of technology fields and alumni of the Department programs.
The mission of the Department is to support you as a student to develop knowledge and skills that you can use to make a difference in your community, offer responsible and ethical solutions to real-world issues, and contribute to constructive change in the world.
Please feel free to contact me if you have any questions or would like to know more about our programs.
Colleen Stapleton, Ph.D.
Professor of Science and Chair
Department of Mathematics, Science, and Informatics
stapleton_c@mercer.edu 
Mathematics, Science, and Informatics Programs
---