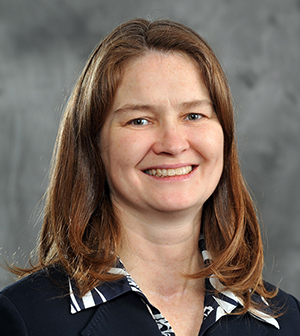 The mission of the Department of Science is to provide curriculum that students find relevant to their own lives and career pathways, that is accessible to modern students, and that enhances the capacity of students to reason scientifically. The Department offers courses in online, blended, and face-to-face learning environments. In laboratory coursework, students have opportunities to study in laboratories on campus and at home with science equipment and supplies provided by the Department. Student support in the Department includes academic advisors, workshops in pre-health pathways, laboratory coordinators, and open access laboratories to study outside of scheduled class time.
Accessible classes
We make science and pre-health accessible through the offering of online courses, in-person courses, or a combination. With fully online courses, you have options to meet other students and your instructors in real-time video conferencing or learn asynchronously in courses with no scheduled meeting. If you like to learn on campus, we offer evening and weekend courses across Mercer's locations in Atlanta, Macon, Henry County, and Douglas County. Most courses are delivered in eight-week sessions.  Microbiology, anatomy and physiology are offered as eight-week asynchronous courses and as blended 16-week courses. Students enrolled in courses in the Department also have opportunities to study science in laboratory settings, at home with quality science equipment and supplies, in study abroad programs, and in the field.
Experiential learning opportunities
Enhance your learning experience by participating in project-based courses, service-learning activities, and community-based research led by department faculty members. Take advantage of study abroad programs designed for science and pre-health students.
Highly-qualified faculty
Your full-time Department faculty are experienced teachers and researchers with expertise in cellular biology, genetics, microbiology, neurobiology, molecular biology, ecology and environmental science, geology, and archaeological science. An excellent corps of adjunct faculty bring current industry experience from areas such as nursing, pharmacy, medicine, chemistry, meteorology and nutrition.
Supportive community
When you enroll as a student in a pre-health pathway or enroll in a science course within the Department, you will be joining a collegial and active interdisciplinary group with over 200 students, 82,000 Mercer alumni, two staff, and five full-time faculty members who are dedicated teachers and researchers.
The mission of the Department is to provide you with curriculum that you find relevant to your own life and career pathway, offer courses that meet you where you are in this busy and complex world, and to empower you as a scientifically well-informed citizen, who is knowledgeable about the world at large.
Pre-health curriculum offered in the Department of Science
The Department offers pre-health science curriculum that is designed to prepare students for successful applications to schools of nursing, pharmacy, and other health programs. Additional courses in other departments may be required pre-requisites for your chosen health program. Completion of the pre-requisite curriculum does not guarantee admission to any program. However, students who complete the curriculum will position themselves as stronger candidates for admission into their desired program.
Pre-health resources for students
In pre-health courses, you will develop skills through hands-on learning in science lab rooms, virtual lab environments and real-world projects. Whether on campus or at home, you will study with science equipment and supplies provided by the Department.
For laboratory coursework, you have opportunities to study in laboratories on campus and at home with science equipment and supplies provided by the Department. You have access to laboratories with equipment such as incubators, anatomical models, microscopes.
Academic advisors in the Department are knowledgeable about your pre-nursing, pre-pharmacy, and other pre-health pathways and will support you through your time at Mercer. We offer new student orientations and workshops in pre-health pathways and useful University resources for pre-health students.
Please feel free to contact me if you have any questions or would like to know more about our programs.
Colleen Stapleton, Ph.D.
Professor of Science and Chair
Department of Science
stapleton_c@mercer.edu 
Science Programs
---