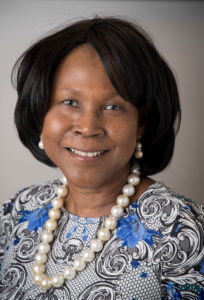 On behalf of the faculty of the Department of Leadership Studies, I would like to welcome you to our website. We are eager to help you learn more about our Department's programs in Healthcare Leadership, Human Resources Administration and Talent Development, Organizational Leadership, and Criminal Justice & Public Safety Leadership. As you read through these materials, I believe you will discover a Department that is inspired by the richness of Mercer University's traditions. Our mission is to help students learn to think more effectively as leaders.
The Department of Leadership Studies faculty is committed to excellence in teaching, scholarship, and service. Both graduate and undergraduate students work with faculty on leadership projects, internships, comprehensive coursework, and student-faculty research. Our faculty actively engage with many community agencies and organizations providing services such as conducting research and program evaluation, serving on boards and committees, and providing continuing education for agency staff.
Students have the opportunity to become engaged in the community through service-learning experiences, volunteer experiences, and field internships.
The Department offers undergraduate programs in organizational leadership and public safety leadership, and a minor in public safety. We also offer a Master of Science degree program in Criminal Justice and Public Safety Leadership and certificates in leadership development,, leadership practices for the medical profession, and public safety POST seminars.
Please contact us if we can provide additional information about our department.
Lynn Clemons, Ed.D.
Chair of Leadership Studies
Professor of Organizational Leadership
clemons_LW@mercer.edu
Mission and goals
Leadership is the ability to inspire confidence and support among the people who are needed to achieve organizational goals. As such, the mission of the Department of Leadership Studies is to help students learn to think more effectively as leaders. To achieve this goal, students generate and evaluate empirical evidence while considering theoretical perspectives of the discipline. Students actively engage with a rigorous academic program that includes comprehensive coursework, leadership projects, internships, and student-faculty research. Ultimately, and in an ethical manner, our students will contribute to the knowledge base of leadership and apply leadership principles to everyday life.
Student learning outcomes
Upon completion of a major in the Department of Leadership Studies, students will be able to:
Conceptualize and rework problems, and  generate solutions to those problems that open up new worlds of knowledge
Analyze and define issues
Develop an appreciation for multiple viewpoints
Generate well-crafted arguments
Find useful information, ideas, concepts, and theories, to synthesize them and build on them, and to apply them in the workplace as well as personal life
Analyze options and outcomes for decisions in terms of their values and effects and to make decisions that are rational, legal, and ethical
Read, write, and speak effectively, make presentations that are persuasive and engaging, and argue to powerful effect
Think deeply about their lives, their goals, and the importance of lifelong learning  in meeting leadership challenges
Department goals
Develop the capacity for critical thinking related to analytic and critical written expression and effective verbal communication
Encourage professionalism and opportunities for undergraduate participation in leadership, which allows for meaningful participation in professional events and activities of their discipline
Encourage the development of attitudes and predispositions among students that contributes to effective and responsible leadership and citizenship and to foster healthy maturation and self-growth more generally
Provide the opportunity for engagement with classic and contemporary knowledge, issues, research, questions, and problems related to leadership effectiveness in specific professions
Develop ethical reasoning related to leadership
Leadership Studies Programs
---