Narrative and Personal & Social Transformation
Stories are not static. Telling a story through a novel, movie, speech, or a conversation–causes things to happen. No matter how great or small, moods change, minds change, and lives change. Narratives possess power to move and transform us on several levels of our lives: intellectual, emotional, moral, spiritual, and political. The 10th biennial Narrative Matters conference is an interdisciplinary event that explores these themes. Scholars and practitioners will gather to consider the central role of narrative in our lives and world. Keynote speakers, workshops, papers, and symposia at the conference will address the role of narrative in themes such as:
Cultural Transformation
Medicine and Healthcare
The Struggle for Human Rights
Transformational Reminiscence
Therapy / Personal Growth
Spiritual Development
Teaching and Learning
Qualitative Inquiry
The Ethics of Storytelling
Literary Theory
Technology
Media
Keynote speakers
Isabel Wilkerson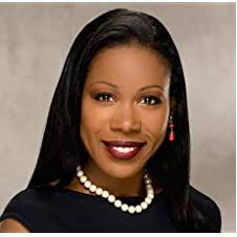 Isabel Wilkerson, winner of the Pulitzer Prize and the National Humanities Medal, has become a leading figure in narrative nonfiction, an interpreter of the human condition, and an impassioned voice for demonstrating how history can help us understand ourselves, our country, and our current era of upheaval.
Through her writing, Wilkerson brings the invisible and the marginalized into the light and into our hearts. Through her lectures, she explores with authority the need to reconcile America's karmic inheritance and the origins of both our divisions and our shared commonality.
Her debut work, The Warmth of Other Suns, won the National Book Critics Circle Award, the Heartland Prize for Nonfiction, the Anisfield-Wolf Award for Nonfiction, the Lynton History Prize from Harvard and Columbia universities, and the Stephen Ambrose Oral History Prize, and was shortlisted for both the Pen-Galbraith Literary Award and the Dayton Literary Peace Prize.
She is a native of Washington, D.C., and a daughter of the Great Migration, the mass movement that she would go on to write about. She won the Pulitzer Prize for Feature Writing in 1994, as Chicago Bureau Chief of The New York Times, making her the first African-American woman to win a Pulitzer Prize in journalism. She then devoted fifteen years and interviewed more than 1,200 people to tell the story of the six million people, among them her parents, who defected from the Jim Crow South.
As for her new book, Caste: The Origins of Our Discontents, the venerable U.K. bookseller, Waterstone's calls it an "expansive, lyrical, and stirring account of the unspoken system of divisions that govern our world."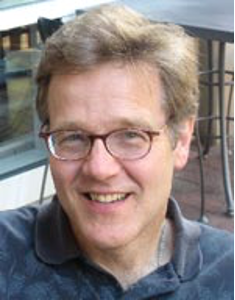 Dan McAdams
Dan P. McAdams is the Henry Wade Rogers Professor of Psychology and Professor of Human Development and Social Policy at Northwestern University. Professor McAdams received his B.S. degree from Valparaiso University in 1976 and his Ph.D. in psychology and social relations from Harvard University in 1979. Honored as a Charles Deering McCormick Professor of Teaching Excellence at Northwestern, Professor McAdams teaches courses courses in Personality Psychology, Adult Development and Aging, Theories of Personality and Development, and the Literatures of Identity and Generativity.
Call for Proposals
Call for Proposals is now open and will remain so through Monday, November 8, 2021.
For submissions, please follow the following instructions:
In clear, concise, and academically-grounded proposals on topics including, but not limited to, conference themes
Please submit a MS Word document to narrativematters2020@gmail.com with a cc to Redmond_db@mercer.edu with the following information:
The title of your presentation and a 200-word abstract
The format of your presentation:
Your name(s) and institutional affiliation(s), including department(s), when applicable
A brief biographical statement for each participant, including highest degree (100 words)
Your equipment needs (computer, internet, and PowerPoint technology will be provided)
Your contract information: mailing address, email, and phone number
Conference Hotel – Atlanta Marriott Northeast/Emory Area
Conference Room rate is US $129.00 per night (approximately US $150 with tax, not including breakfast). Please mention Narrative Matters 2022 when booking.
Conference Hotel Marriott Atlanta Northeast
Opening Reception
We are also pleased to announce a reception at the Center for Civil and Human Rights on the evening of Tuesday, May 17, 2022.
Center for Civil and Human Rights
Tentative Schedule
Monday, May 16, 2022
Pre-conference Workshops
9:00 a.m. – 12:00 p.m.
1:00 p.m. – 4:00 p.m.
Workshop III – Ruthellen Josselson/Narrative Research Part 2
Workshop V – T.B.D.
Tuesday, May 17, 2022
8:00 a.m. Conference Opening
9:00 a.m. – 10:15 a.m. – Plenary I / Keynote Speaker – Arthur Frank
10:15 a.m. – 10:45 a.m. – Morning Break & Poster Presentations
10:45 a.m. – 12:15 p.m. – Parallel Sessions I
12:30 p.m. – 1:15 p.m. – Lunch
1:30 p.m. – 2:45 p.m. – Plenary II / Keynote Speaker – Brian Schiff
2:45 p.m. – 3:15 p.m. – Afternoon Break & Poster Presentations
3:15 p.m. – 4:30 p.m. – Parallel Sessions II
4:45 p.m. – 6:00 p.m. – Parallel Sessions III
Opening Reception at the Center for Civil and Human Rights (7:00 p.m.)
Wednesday, May 18, 2022
9:00 a.m. – 10:15 a.m. – Plenary / Keynote Speaker – Gerben Westerhof
10:15 a.m. – 10:45 a.m. – Morning Break & Poster Presentations
10:45 a.m. – 12:15 p.m. – Parallel Sessions IV
12:30 p.m. – 1:15 p.m. – Lunch
1:30 p.m. – 2:45 p.m. – Plenary III / Keynote Speaker – Hanna Meretoja
2:45 p.m. – 3:15 p.m. – Afternoon Break & Poster Presentations
3:15 p.m. – 4:30 p.m. – Parallel Sessions V
4:45 p.m. – 6:00 p.m. – Parallel Sessions VI
Thursday, May 19, 2022
9:00 a.m. – 10:30 a.m. – Plenary / Keynote Speaker – Dan McAdams
10:30 a.m. – 10:45 a.m. – Morning Break
10:45 a.m. – 12:15 p.m. – Parallel Sessions VII
12:30 p.m. – 1:15 p.m. – Lunch
1:30 p.m. – 3:00 p.m. – Closing Plenary – Isabel Wilkerson
3:00 p.m. – 3:15 p.m. – Afternoon Break
3:15 p.m. – 4:30 p.m. – Session III
4:45 p.m. – 6:00 p.m. – Closing – NM2022
Helpful Links