Narrative and Personal & Social Transformation
Stories are not static. Telling a story through a novel, movie, speech, or a conversation–causes things to happen. No matter how great or small, moods change, minds change, and lives change. Narratives possess power to move and transform us on several levels of our lives: intellectual, emotional, moral, spiritual, and political. The 10th biennial Narrative Matters conference is an interdisciplinary event that explores these themes. Scholars and practitioners will gather to consider the central role of narrative in our lives and world. Keynote speakers, workshops, papers, and symposia at the conference will address the role of narrative in themes such as:
Cultural Transformation
Medicine and Healthcare
The Struggle for Human Rights
Transformational Reminiscence
Therapy / Personal Growth
Spiritual Development
Teaching and Learning
Qualitative Inquiry
The Ethics of Storytelling
Literary Theory
Technology
Media
Keynote/Featured Speakers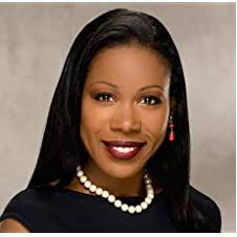 Isabel Wilkerson, winner of the Pulitzer Prize and the National Humanities Medal, has become a leading figure in narrative nonfiction, an interpreter of the human condition, and an impassioned voice for demonstrating how history can help us understand ourselves, our country, and our current era of upheaval.
Through her writing, Wilkerson brings the invisible and the marginalized into the light and into our hearts. Through her lectures, she explores with authority the need to reconcile America's karmic inheritance and the origins of both our divisions and our shared commonality.
Her debut work, The Warmth of Other Suns, won the National Book Critics Circle Award, the Heartland Prize for Nonfiction, the Anisfield-Wolf Award for Nonfiction, the Lynton History Prize from Harvard and Columbia universities, and the Stephen Ambrose Oral History Prize, and was shortlisted for both the Pen-Galbraith Literary Award and the Dayton Literary Peace Prize.
She is a native of Washington, D.C., and a daughter of the Great Migration, the mass movement that she would go on to write about. She won the Pulitzer Prize for Feature Writing in 1994, as Chicago Bureau Chief of The New York Times, making her the first African-American woman to win a Pulitzer Prize in journalism. She then devoted fifteen years and interviewed more than 1,200 people to tell the story of the six million people, among them her parents, who defected from the Jim Crow South.
As for her new book, Caste: The Origins of Our Discontents, the venerable U.K. bookseller, Waterstone's calls it an "expansive, lyrical, and stirring account of the unspoken system of divisions that govern our world."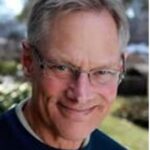 Arthur Frank is professor emeritus in the Department of Sociology at the University of Calgary. His first book was a memoir of his own illnesses, At the Will of the Body (1991, new edition 2002). He then wrote a study of how people narrate their own illnesses, The Wounded Storyteller (1995, second edition 2013), complemented by a book on the ethics of clinical relationships, The Renewal of Generosity (2004). His most recent book is Letting Stories Breathe, about how stories affect our lives. He has lectured in Sweden, Norway, England, Spain, Portugal, among other countries and was a Resident Fellow in Canadian Studies at UCLA. His interests include narrative bioethics, clinical education, and healthcare practice, especially end-of-life care. But, in whatever venue—all it's ever really about is saying something that helps somebody make better sense of a life that's become troubled.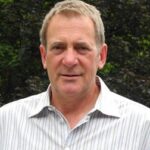 Dr. William L. (Bill) Randall is Professor of Gerontology at St. Thomas University in Fredericton, New Brunswick, Canada. A graduate of Harvard University, Princeton Theological Seminary, and the University of Toronto, as well as a member of Emmanuel College, Cambridge, he has helped to pioneer a unique approach to the study of aging known as Narrative Gerontology. ​
​Author or co-author of over 60 publications, including 8 books, on this approach, he has given keynote speeches, academic presentations, and interactive workshops for professionals, practitioners, and the general public in Canada, the US, the UK, the Netherlands, France, Spain, Germany, Denmark, Sweden, Iceland, and Norway.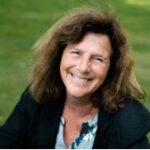 Molly Andrews is Honorary Professor of Political Psychology at the Social Research Institute, University College London, and the co-director of the Association of Narrative Research and Practice. In 2019–2020, she was the Jane and Aatos Professor in Studies on Contemporary Society at the Helsinki Collegium for Advanced Studies. Her books include Lifetimes of Commitment: Aging, Politics, Psychology and Shaping History: Narratives of Political Change (both Cambridge University Press), and Narrative Imagination and Everyday Life (Oxford University Press). She serves on the Editorial Board of five journals which are published in four countries, and her publications have appeared in Chinese, German, Swedish, Spanish, French, Czech, German, Norweigian, and Finnish. For more information, see mollyandrews.co.uk.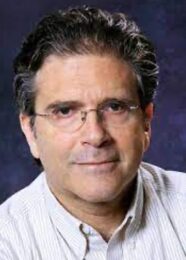 Mark Freeman is Distinguished Professor of Ethics and Society at the College of the Holy Cross. His research activities and interests include philosophically-oriented work in what has come to be known as "narrative psychology"—which in the present context refers to that portion of psychology which looks toward narratives (e.g., autobiographies, memoirs, life histories) to explore such topics as autobiographical memory, personal identity, and the cultural fashioning of personal experience. Of special relevance in this context is his book Hindsight: The Promise and Peril of Looking Backward (Oxford, 2010), which explores the idea that there is much that we can know about ourselves only in retrospect: looking backward over the personal past, we can frequently see what we either could not or would not see earlier on as well as discern the contours of our unfolding life stories.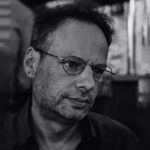 Brian Schiff is the Esmond Nissim Professor of Psychology, Director of the George and Irina Schaeffer Center for the Study of Genocide, Human Rights, and Conflict Prevention and Chair of the Department of Psychology, Health, and Gender. Schiff completed his Ph.D. at The University of Chicago, The Committee on Human Development, in 1997 and joined The American University of Paris in 2007.
Schiff is author of A New Narrative for Psychology (Oxford University Press, 2017) and co-edited Life and Narrative: The Risks and Responsibilities of Storying Experience (Oxford University Press, 2017). He is also editor of a special issue of New Directions for Child and Adolescent Development, Rereading Personal Narrative and Life Course (Jossey-Bass, 2014), and Situating Qualitative Methods in Psychological Science (Routledge, 2018). He is the 2016 recipient of the Theodore Sarbin Award from the American Psychological Association's Division 24 (Society for Theoretical and Philosophical Psychology).
Schiff's current research examines the motivations of perpetrators of mass crimes, the concept of collective memory, and the social impact of atrocity education.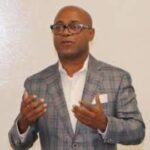 Derrick P. Alridge is a former middle and high school social studies and history teacher. He currently serves as the Philip J. Gibson Professor of Education and as an affiliate faculty member in the Carter G. Woodson Institute for African-American and African Studies at the University of Virginia. An educational and intellectual historian, Alridge's scholarship examines education in the U.S. with foci in African American education and the civil rights movement. His books include The Educational Thought of W.E.B. Du Bois: An Intellectual History; The Black Intellectual Tradition: African American Thought in the Twentieth Century (with Neil Bynum and James B. Stewart); and Message in the Music: Hip-Hop, History, and Pedagogy (with V.P. Franklin and James B. Stewart). Alridge has also published in numerous journals, which include the History of Education Quarterly, The Journal of African American History, Teachers College Record, Educational Researcher, and The Journal of Negro Education. He currently serves as an associate editor for The Journal of African American History.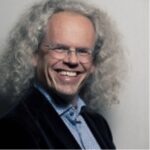 Gerben J. Westerhof is professor in Narrative Psychology and Technology and director of the Story Lab at the University of Twente, the Netherlands. He is also past president of the advisory board of the International Centre for Life story Innovation and Practice (ICLIP, hosted by the University of Connecticut). He is interested in how narratives contribute to sustainable mental health across the lifespan, focusing on psychopathology as well as well-being and meaning in life. He developed and evaluated about ten narrative interventions, always working together with professionals and clients in the field, ranging from autobiographical reflection for social work students to online life story books for persons with dementia and life review therapy for several groups in mental health care.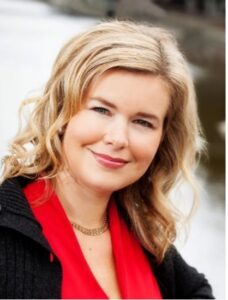 Hanna Meretoja is Professor of Comparative Literature, Vice Dean of the Faculty of Humanities, and the director of the research centre SELMA: Centre for the Study of Storytelling, Experientiality and Memory. She received her MA from the University of Turku, where she majored in comparative literature and minored in philosophy, art history, cultural history and communications, and completed her Ph.D. in comparative literature at the University of Turku. Meretoja has served as a visiting scholar at the University of Tübingen, Sorbonne Nouvelle, and Uppsala University, and as a visiting professor at the American University of Paris. Between 2014 and 2015, she served as the first director of the research centre Narrare: Centre for Interdisciplinary Narrative Studies (University of Tampere). In August 2016, Meretoja was appointed Professor of Comparative Literature at the University of Turku, and since August 2018 she has served as the Head of the Department of ​Comparative Literature.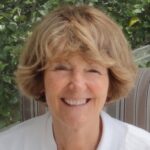 Karen Skerrett is a Licensed Clinical Psychologist and Advanced Practice Registered Nurse and has taught at the Chicago Center for Family Health, The University of Illinois, Adler University, and most recently at the Family Institute/Center for Applied Psychological Studies at Northwestern University
Her research and writing focus on resilient processes in couples across the lifespan and strength-based approaches to couple treatment. She is the author of Growing Married (2022), Co-author of Positive Couple Therapy, and Co-editor of Couple Resilience and presents nationally and internationally on adult development, life cycle transitions, innovative approaches to couple treatment and the unique processes of relational resilience and growth in couples across the lifespan.
She has also contributed numerous book chapters and articles to professional journals and reviews for Family Process, Families, Systems and Health, and the Journal of Family Nursing, among others. Her work has also appeared in the Chicago Tribune, Parents Magazine, Psychology Today, and the San Diego Union Tribune.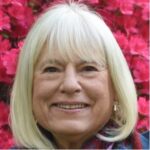 Dr. Ruthellen Josselson is Professor of clinical psychology at The Fielding Graduate University and a psychotherapist in practice. She was formerly a Professor at The Hebrew University of Jerusalem and Harvard University and a Visiting Fellow at Cambridge University. Her research focuses on women's identity and on human relationships. She received the Henry A. Murray Award, the Theodore R. Sarbin Award, and the Distinguished Contributions to Qualitative Research Award from the American Psychological Association as well as a Fulbright Fellowship. She has been active in group relations work for many years, consults to organizations, and lectures and conducts workshops both nationally and internationally. She is co-director of the Irvin D. Yalom Institute of Psychotherapy. On her approach to therapy: "I work from a psychodynamic and an existential psychotherapy perspective. I think of psychotherapy as a project that two people undertake together to try to better understand the problems of living in order to make changes that serve growth and personal fulfillment. I work primarily with conflicts concerning relationships, work and identity, and these often underlie symptoms of anxiety and depression."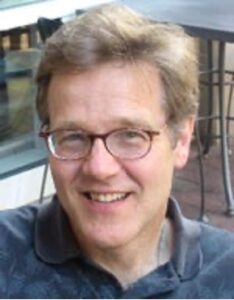 Dan P. McAdams is the Henry Wade Rogers Professor of Psychology and Professor of Human Development and Social Policy at Northwestern University. Professor McAdams received his B.S. degree from Valparaiso University in 1976 and his Ph.D. in psychology and social relations from Harvard University in 1979. Honored as a Charles Deering McCormick Professor of Teaching Excellence at Northwestern, Professor McAdams teaches courses in Personality Psychology, Adult Development and Aging, Theories of Personality and Development, and the Literatures of Identity and Generativity.
Narrative Matters 2022
Conference Details
NARRATIVE MATTERS 2022

Conference Schedule
Monday, May 16, 2022
6:00 p.m.

Welcome Reception

Bill Randall on the 20th Anniversary of Narrative Matters

VIEW PROGRAM
Tuesday, May 17, 2022
9:00 a.m.–10:00 a.m.

Morning Keynote

Arthur Frank | Why Wounded Storytellers Need to be Vulnerable Readers

10:15 a.m.–11:15 a.m.

Featured Morning Speakers

Bill Randall | Age as Adventure: Restorying Later Life
Molly Andrews and Mark Freeman | Narrative and Politics: Challenge and Opportunities

11:30 a.m.–12:30 p.m.

Concurrent Sessions 1

Linda Buchanan | Stuck in the Story: Buchanan Four Phase Model of Narrative Therapy
Hani Khoury | Giving Up is Not An Option: Memoirs of a Palestine American
Thomas Pierce | A Comparison of the Reminiscence Bump Effect in Autobiographies and Biographies
Tara Sievers-Hunt | Called to the Conversation: From Interview to Ethnodrama
Panel | The Limits of Narrative

Gerben Westerhof | Propranolol, unbearable memories, and dilemmas of narrative development
Heidi Toivonen | What environmental narratives can and cannot do for our sense of agency: Exploring the limits of narrative
Sjoerd-Jeroen Moenandar | Hacking the (Meta) Narrative: Genre and Ethics in the Introduction of the Metaverse

John Mark Parker and Mindie Blackshear | Journey to Self: The Story of Discovery for Three Trans People
Tara Overzat | Far from home: A narrative discussion on Asian international college students
Karen Skerrett | W2W: The Witness to Witness Project: A force to harness hope
Magdala Lissa Jeudy | Normative Narratives in Émile Zola's L'assommoir

1:30 p.m.–2:30 p.m.

Afternoon Keynote

Brian Schiff | Storying Justice

2:45 p.m.–3:45 p.m.

Concurrent Sessions 2


Marlon Williams | Truth in Storytelling: Ownership, Authorship, and Authenticity
Albert Banerjee | Exploring the narrative opportunities of climate change and the crisis of care
Lisa Joy Tuttle | The Transformative Potentials of Navigating Stigma for an Adult Diagnosed with Attention Deficit/Hyperactivity Disorder—A Pilot Narrative Study
Sabrina Liccardo | Proposing a visual narrative method for exploring personal and social transformation
Mario Steinberg | Understanding digital transformation in education through narratives
Deena Stewart-Hitzke | Bridging Intercultural and Intergenerational Divides Through Mutual Storytelling
Kizito Okeke | Phenomenological Perspective on Authenticity and the Relevance of the Meaningful Structure and Dimensions in Therapeutic Processes

4:00 p.m.–5:00 p.m.

Featured Afternoon Speaker


Derrick Alridge | Oral History as 'Soul Work': Listening to and Retelling the Stories of Civil Rights Era Teachers

7:00 p.m.

Opening Reception, Center for Civil and Human Rights

VIEW PROGRAM
Wednesday, May 18, 2022
9:00 a.m.–10:00 a.m.

Morning Keynote

Gerben Westerhof | How to make narrative interventions work

10:15 a.m.–11:15 a.m.

Concurrent Sessions 3

Galen Tinder | Oral Narration and the Construction of Identity
Justin Ness | The Ethics of Storytelling: A Case Study
Louis Grann | Player, Protagonist, and Plot: A Narrative-Thematic Exploration into Narrative (Identity) Play in Video Gaming
Keith Menhinick | Queer Trauma and Resilience
Roland Messmer | Embodied Knowledge and Narratives in Teaching Physical Education
Theresa Chrisman | Effectiveness of Life Story Book for Reducing Depression in Nursing Homes Residents without Cognitive Impairment
Don Smith | Using Adverse Childhood Experiences (ACEs) Scores in Transforming Narratives
Cathy Raymond and Nargis Ehsan | Decolonizing the Presentation of Research Findings: Amplifying One Afghan Woman's Epistemic Authority and Literacy Practices Through Poetic Re-Storying

11:30 a.m.–12:30 p.m.

Concurrent Sessions 4

Arnab Mukherjee and Sushmita Sarkar | Entrapped or Enabled? The role of narratives in empowering individuals and preserving livelihoods through skilling: Field Experiences & Analyses from India
Jason Whitehead | Dangerous Stories: Narrative Theory and Critique in a Post-Truth World
Esther Maeers | From 'married to my house' to employed and empowered: A transformational story of parent engagement
Tabitha Holmes | When Too Much Information is A Good Thing: Public Performances of Personal Narratives
Adele Baruch | Listening to Stories of Courage and Moral Choice
Bianca Poindexter and Dazzmen Davis | How does disclosure and nondisclosure work in a counseling setting regarding coming out stories of young adults of color?
Tim Craker | Modernity/Coloniality and Narrative Ethics
Oddgeir Synnes | Poetry, narrative citizenship and dementia
Danielle Wingfield-Smith | Oral History as a Tool for Justice: Examining the Intersections of Race, Education and Law in the Civil Rights Movement

12:30 p.m.–1:15 p.m.

Lunch Seminar

Mark Freeman | Writing and Publishing Narrative Research and Scholarship

1:30 p.m.–2:30 p.m.

Afternoon Keynote

Hanna Meretoja | Transformative Storytelling and Narrative Agency: Narrating Uncertainty in Tumultuous Times

2:45 p.m.–3:45 p.m.

Concurrent Sessions 5


Stephen Bacon | Resolving the Common Factors versus Evidence-Based Practice Debate: Supporting an Evolving Constructionist Model of Psychotherapy
Bodil Blix | The Travelling and Turns of Being and Becoming a Narrative Inquirer
Louis Boynton and Richard La Fleur | Narratives of Health and Wellbeing: A New Hope for Reducing the Stigma in Psychotherapy
Arla Bernstein and Robert Helfenbein | Community Violence as a Mental Health Narrative: A Case Study
Don Redmond | Present as Prologue: Viewing Personal and Cultural Events in the Context of Story Chapters
Colin Davis | Who's that Girl?: Telling the Story of Catherine Hessling, the Woman Who Wasn't There
Elaine Lux-Koman | Narrative Versatility in Annie Rogers's A Shining Affliction
Caroline Fernandes | Discovering Purposeful Meaning in Spiritually Transformative Experiences to Re-author Traumatic Childhood Narratives

4:00 p.m.–7:00 p.m.

Featured Afternoon Speakers


Karen Skerrett | The Power of We Stories: To Transform, Heal and Inspire
Ruthellen Josselson | Interviewing for Narrative Research

VIEW PROGRAM
Thursday, May 19, 2022
9:00 a.m.–10:00 a.m.

Morning Keynote

Dan McAdams | American Redemption: Variations on a Good Life Story

10:15 a.m.–11:15 a.m.

Concurrent Sessions 6

Jared Champion | Repeating the Punches: Christopher Titus, Storytelling, and Traumatic Manhood
Megan Sweet | Use of Storytelling to Advance Education Reform
Gail Hornstein | "I became a human being": The transformational power of narrative in peer-support groups for voice hearers
Natalie Merrill | Self-event Connections in Intergenerational Narratives and Relations to Identity Development
Panel | Narrative identities and mental health: New insights and applications

Henry (Raffles) Cowan | Narrative identity in mental illness
Majse Lind | The indispensable turn to narrative identity in understanding and treating personality disorder
Gerben Westerhof | "A Powerful Story": Design and feasibility of a narrative intervention to promote recovery in persons with personality disorder

11:30 a.m.–12:30 p.m.

Concurrent Sessions 7


Stefan Iversen | Transforming Assumptions: The Rhetoric of Metanoic Reflexivity
Cherry Estellhome | African American Christian Clergy Engaging in Pastoral Care and Counseling and Affirmative Counseling with Sexual Minorities
Jacob Stein | To Tell or not to Tell is not the only Question: Israeli Former POW's Considerations, Dilemmas, and Narrative Adaptations on the Path to Narrating their Past Traumatic Events
Neill Korobov | Methodological prescriptions for analyzing narratives in interaction
Susan Riva | Autoethnography and Spiritual Journey – Homing In to Narrative Transformation
Hanna Cespedes and Halle Matula | Exploration into the experiences of counselor educators with dual relationships
Esther Meears | What stories do the object-child-backpack assemblage tell us?
Toni Monroe and Caroline Fernandes | The Process of Healing and Personal Growth through Narrative Digital Storytelling

1:30 p.m.–2:30 p.m.

Afternoon Keynote

Isabel Wilkerson | The Warmth of Other Sons

3:00 p.m.

Closing Roundtable | Announcement of 11th Narrative Matters, June 2023, Finland
VIEW PROGRAM